About
About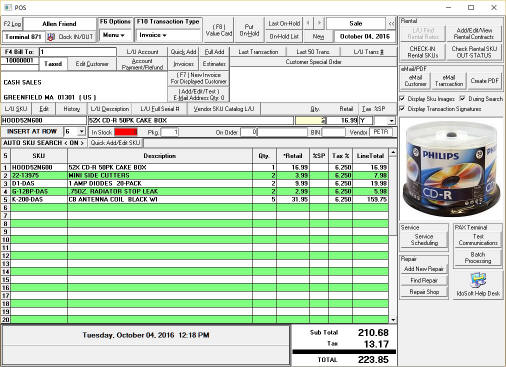 About IdoSoft
Developing Inventory Control & Point of Sales software solutions for the Independent Dealers and Organizations that depend on it. That is what IdoSoft is all about.
IdoSoft is an acronym for "Independent dealer organization Software"
You could say IdoSoft got it's start in 1984 when we purchased our first computer and found little to no software available for running our retail sales and service business. In order to have software that would serve our needs we determined that we would have to do it ourselves. We started by learning how to program and by 1990 we had our first DOS based POS up and running. By 1992 we had developed a Windows version and have continued to this day to provide Point of Sales and other Windows based programs to our customers.
IdoSoft has been providing software solutions since 1990. IdoSoft got it's name in 1997 and that year RadioShack Corporation made IdoSoft a vendor to provide POS software solutions to their Dealer Franchise division. In 2000 RadioShack Corporation purchased a license to the IdoSoft Point of Sales program and is presently using this in their Dealer Franchise division under the name RSPOS.
We started a retail sales & service business in August of 1977. From 1989 to 2007 we were also a RadioShack Franchise dealer. Due to the growth of our software business we closed our retail sales and service operations as of Dec 31, 2009 and have devoted all resources to the growth of the software business since that time. Our 33 years of personal retail sales and service experience has served us well in the development of our software to meet the needs of our customers.
Over the past 20 years IdoSoft has had numerous affiliations with major vendors, suppliers of goods or services to retail clients. IdoSoft has in many cases developed a close working relationship with these vendors and in many cases worked to provide EDI, Electronic Data Interchange, with our software products to the benefit of our customers.
We are a small business much like most of our customers, family owned and operated. Being small gives us an advanatge that the big software providers can not replicate, that is a low cost of doing business. Due to that we can provide software and services at a much lower cost than most all of our competiters and of a much higher quality. Being a small business we can provide one on one support directly to our customers, no foreign language is spoken here.
Our offices are in a small town in the most western part of Maryland, population about 2000. This is where we grew up and where our roots are.
"Making your business more profitable." Not just a slogan, it is our daily goal and commitment to our customers to achieve.
---
Our Team
Allen Friend
Position
Programmer and lead support specialist.


Penny Friend
Position
Office manager, sales and support specialist.
Willa Goins
Position
Customer relations and receptionist.
---
Our Current Affiliations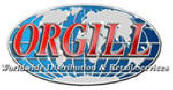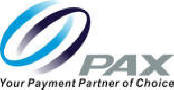 ---
Other Affiliations